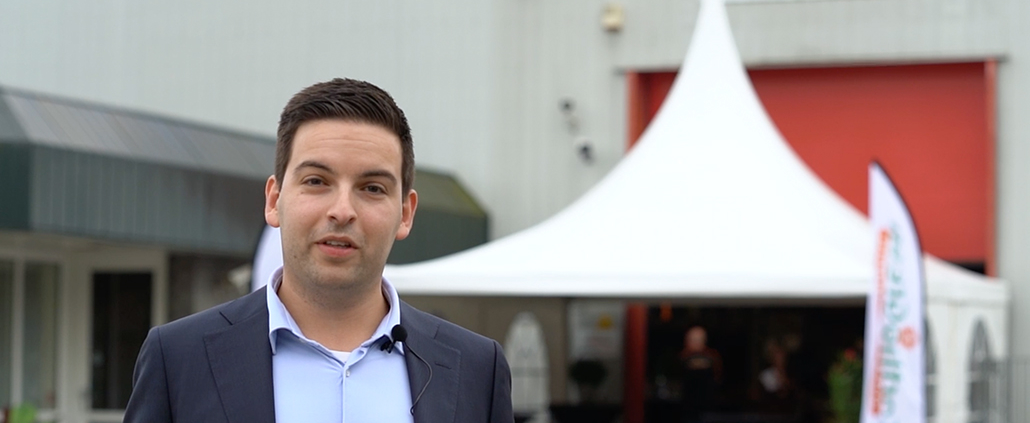 On 23 September 2022, Corthogreen B.V. and Hupackso B.V. opened its doors to the public on the occasion of the Doetinchem Open Companies Day.
On arrival, you were kindly directed to the parking or bicycle shed. Upon entering the hall, owners Theo, Corné and Thomas Huntink stood ready for a warm welcome. Here you received coupons for a free drink after finishing the tour. A nice detail about this was that the coupons were printed on seed paper, one of Corthogreen's products.
The tour through the company, which was mapped out to show you all aspects of the company, could begin. First, you walked past a wall where you could study all about the history of the Corthogreen company. On the other side, several products were displayed, which, together with explanations from employees, immediately gave you a good idea of the company's core business. The tour then took you along the various production departments such as printing, packaging, seed bags, seed ribbons and seed paper. The employees very enthusiastically explained their daily operations and products of Corthogreen and Hupackso.
This not only showed how seed paper is made, dried, cut and printed, seed bags are filled and sealed at high speed, but also how efficiently products are assembled and packed. No matter in which department, everywhere you were welcomed with open arms. The employees' manner of dedication and passion gave a very positive picture of the work climate within the company. After the tour, you could chat and enjoy a drink and a snack at the catering square.
The open day was successful, thanks in particular to all the efforts of the employees and with around 280 visitors. Corné and Thomas Huntink look back on this day with a positive feeling and will certainly open the doors again for visitors in the future.
Team CorthoGreen
https://www.corthogreen.com/wp-content/uploads/2022/11/Corne-Huntink-1030x688-1.jpg
688
1030
Iske Hunting
https://www.corthogreen.com/wp-content/uploads/2014/10/cortho-green_logo1.png
Iske Hunting
2022-11-16 11:55:45
2022-11-16 12:11:12
Warm welcome at CorthoGreen and Hupackso